A revolution
in lid technology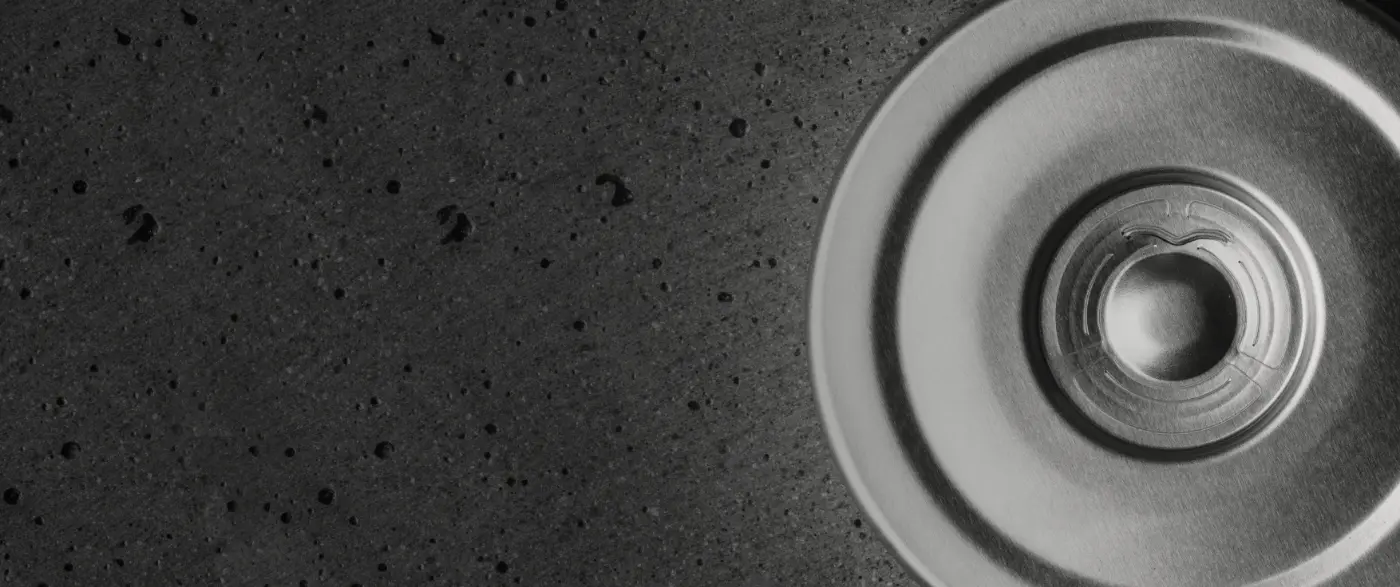 The

is a game
changer!
Imagine a lid that simplifies your everyday life! The EEASY LID is a revolutionary easy to open jar lid that keeps the contents as fresh as conventional twist-off lids.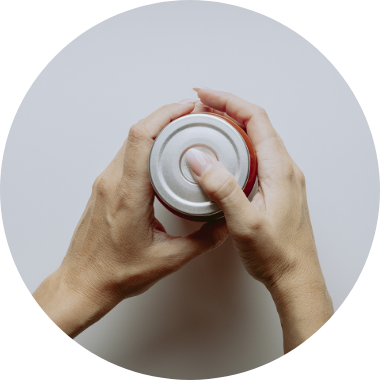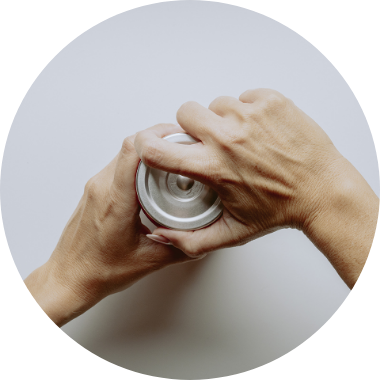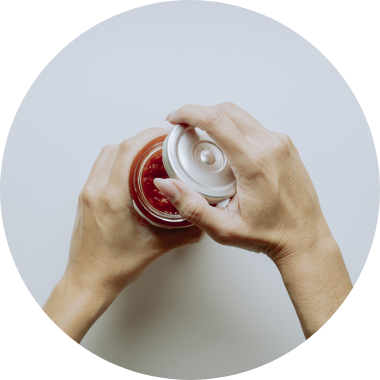 Read the Forbes article
about our revolutionary jar lid!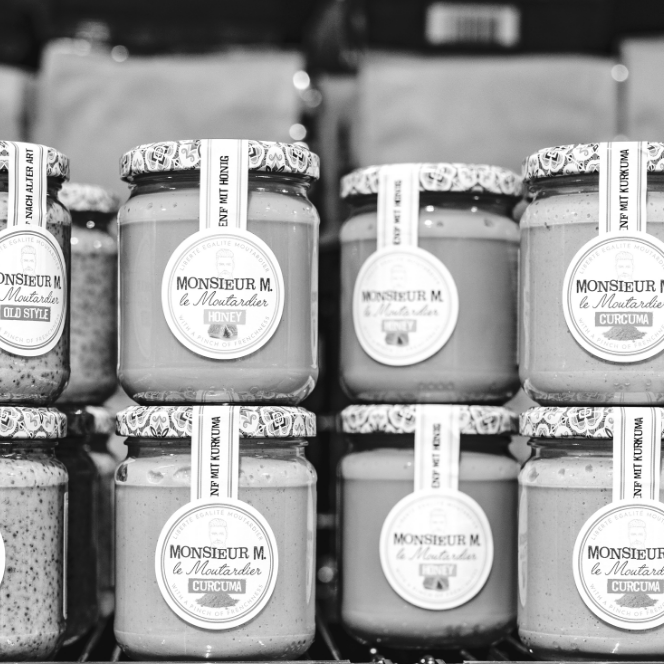 YOU KNOW THE PROBLEM:
THE TWIST-OFF-LID
The twist-off lid has been the standard solution in lid packaging for over 70 years. It seals millions of products: Vegetables and fruits, jams, antipasti, pasta sauces and many more.
The drawback
Jars with twist-off lids are difficult to open and those difficulties increase with the size of the lid. Senior citizens, people with disabilities, nerve or joint disorders, but also healthy men, women and children, know the difficulties in opening jars and therefore resort to household tricks.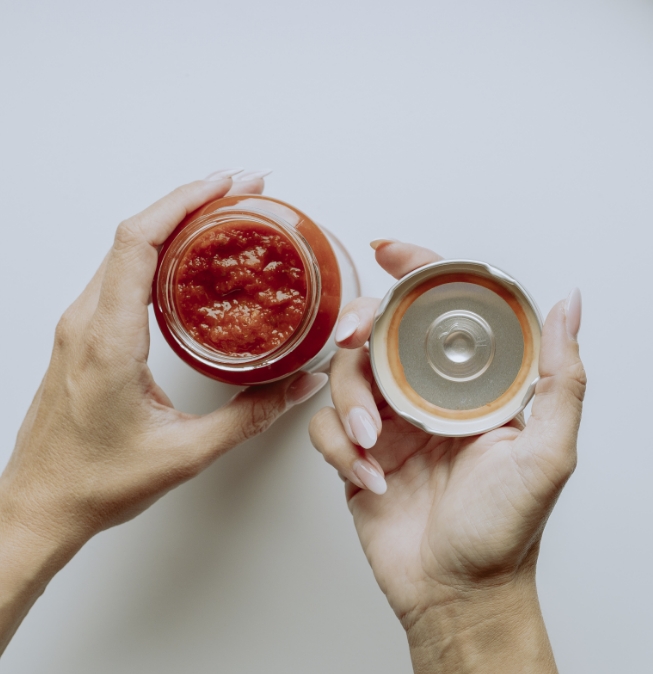 OUR SOLUTION:
EASY OFF, EASY ON WITH

The EEASY LID features new jarring technology and a worldwide patent. This innovation in premium lid packaging will make opening jars a breeze. The days of using pure force or clever tricks are over: All you need to open your jar is the gentle touch of your fingertip.
This is how it works
The EEASY LID features a button at the center. By applying pressure with your fingertip, the vacuum is released – and the lid can be twisted off with almost no effort. According to a study carried out by Cornell University in Ithaca, New York, the EEASY LID is at least 50% easier to open than conventional lids.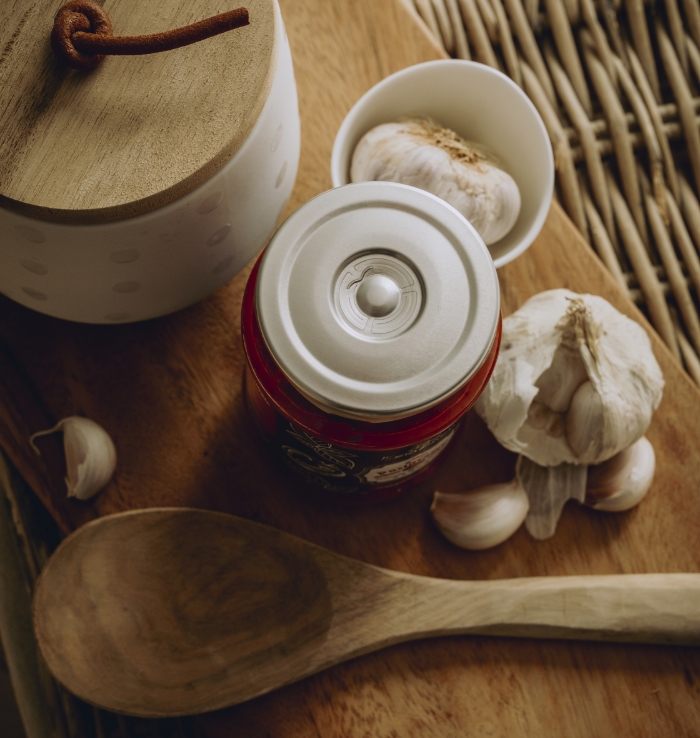 is an
all-inclusive product!
Nearly half of US population have difficulties in opening conventional jar lids:
19% of US
population has a disability.
14.9% of US
population is 65 and older.
14.9% of US
population is struggling.
Add men of average strength as well as women and children to those numbers.
The EEASY LID provides relief to over 80% of consumers and considerably more independence in everyday life to almost 50% of consumers.
THE
TOPS THEM ALL!
The EEASY LID is…
Innovative:
EEASY LID replaces a standard that is over 70 years old.
Accessible:
EEASY LID is a product made for everyone.
Inclusive and handicap accessible:
EEASY LID provides relief for EVERYONE.
Safe:
EEASY LID keeps jar contents fresh as long as standard twist-off lids.
Sustainable & recyclable:
Every EEASY LID can be recycled.
Futuristic:
EEASY LID is produced with state of the art technology.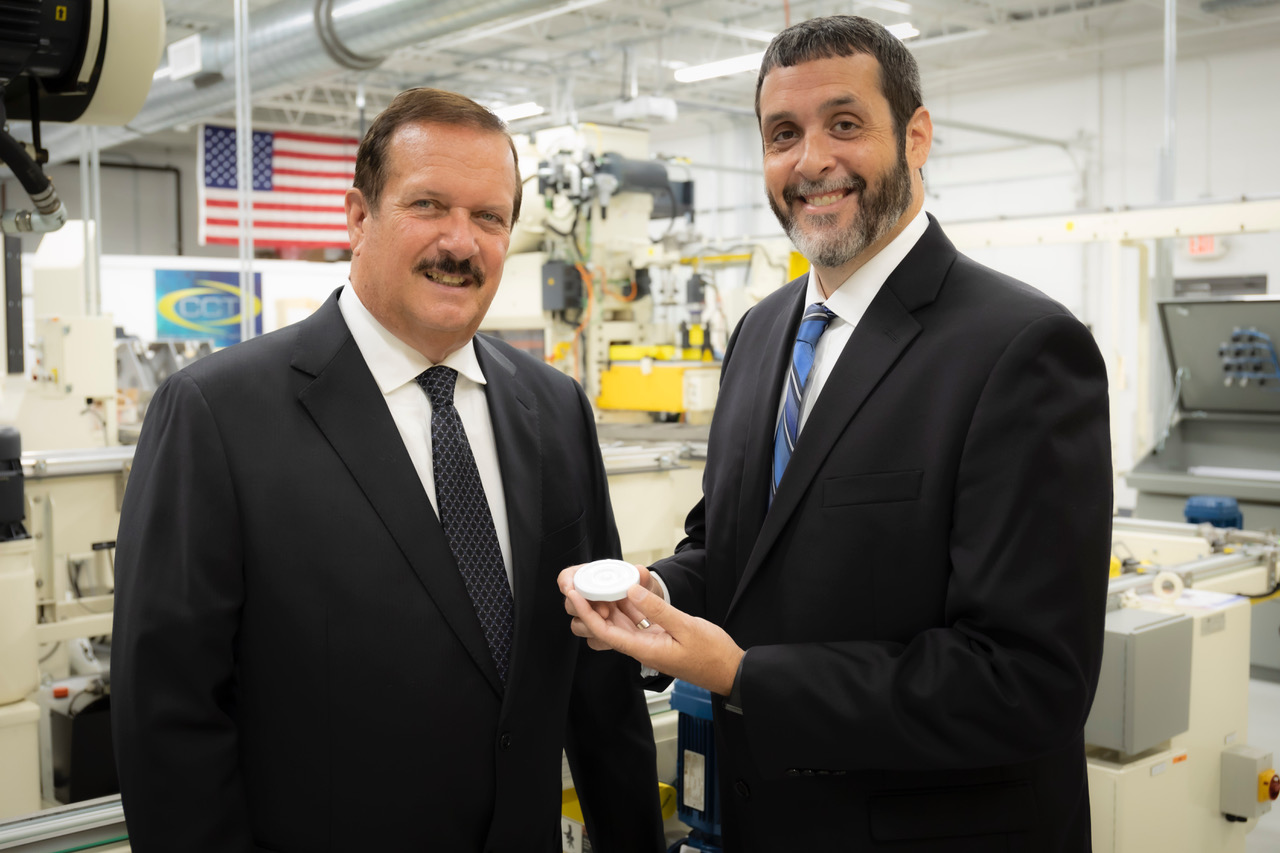 The Manufacturers
The US packaging
innovators at CCT
Consumer Convenience Technologies LLC (CCT) and its team of experts provide innovative packaging solutions for the food processing industry. CCT recognized that there had not been any significant innovations made in the metal lid industry for the last 75 years. The CCT EEASY LID is the brainchild of Pete Stodd and James Bach. Pete Stodd has earned numerous merits as an inventor and entrepreneur in the can manufacturing industry. James Bach and his son Brandon Bach set out to improve lives and transform the entire industry with EEASY LID technology. CCT'S manufacturing facility in Dayton, Ohio, has the capability to produce 300 million EEASY LIDs every year.
STATE OF THE ART TECHNOLOGY CENTER