As we prepare for full production of the EEASY Lid, we are in the process of creating a state-of-the-art production facility at our Dayton, Ohio headquarters and will begin manufacturing lug versions of the EEASY Lid in Q3/Q4 of this year.
We've tapped into a network of excellent companies to provide us with top-of-the-line production equipment and resources: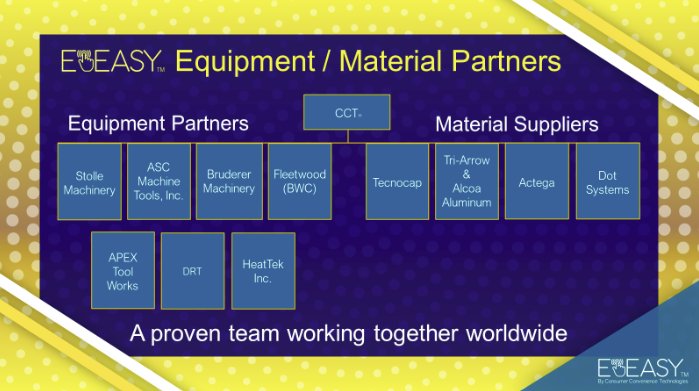 Our facility will be capable of producing lid sizes ranging from 58 millimeters to 82 millimeters to accommodate various demands in the industry.
The focus for manufacturing this year and leading into 2021 will be the 63-millimeter lug lids and 70-millimeter CT caps. The 63-millimeter lugs are the most popular size in the industry, dominating the total volume of lug lids manufactured. Lug lids are used on jarred pasta sauce products, while 70-millimeter CT caps are used on remaining jarred products.
Looking ahead to 2021 through 2022, our manufacturing plan will focus on the 82-millimeter lids. The remaining lugs manufactured for vacuum-sealed products are the 58-millimeter lids and 70-millimeter lids.
See photos below of our new facility and stay tuned for more updates as it nears completion!