CCT In the News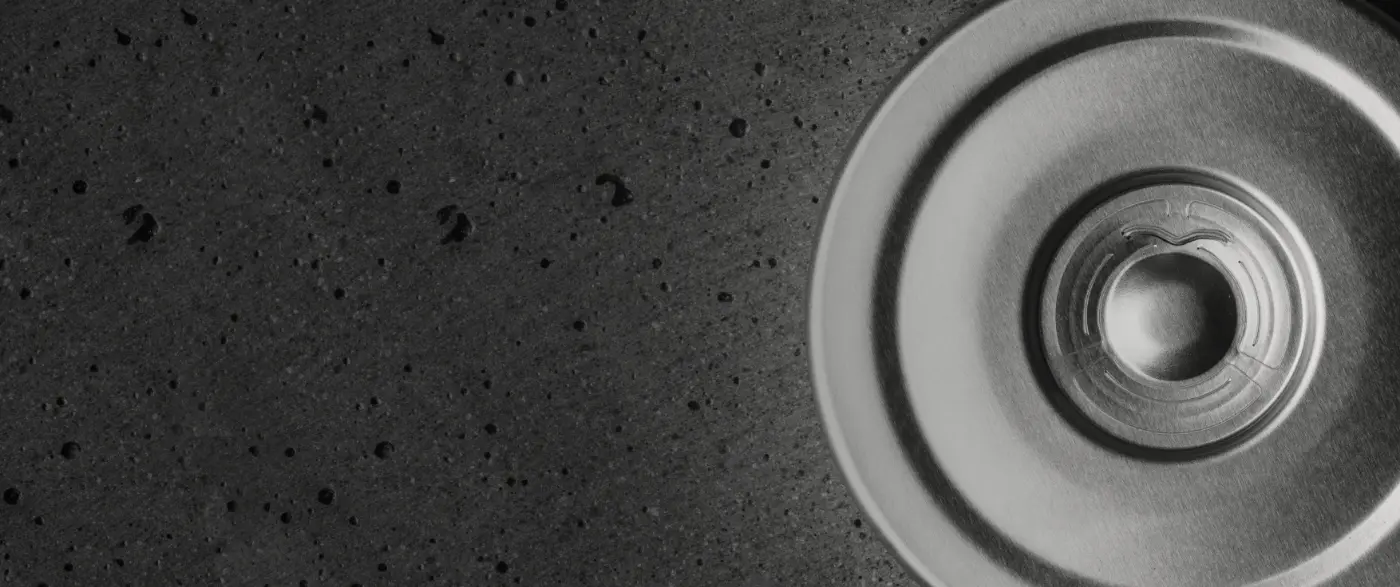 Since its unveiling in 2019, the EEASY Lid has been featured in a long list of local, national and industry media outlets and that list is getting longer as coverage keeps rolling in.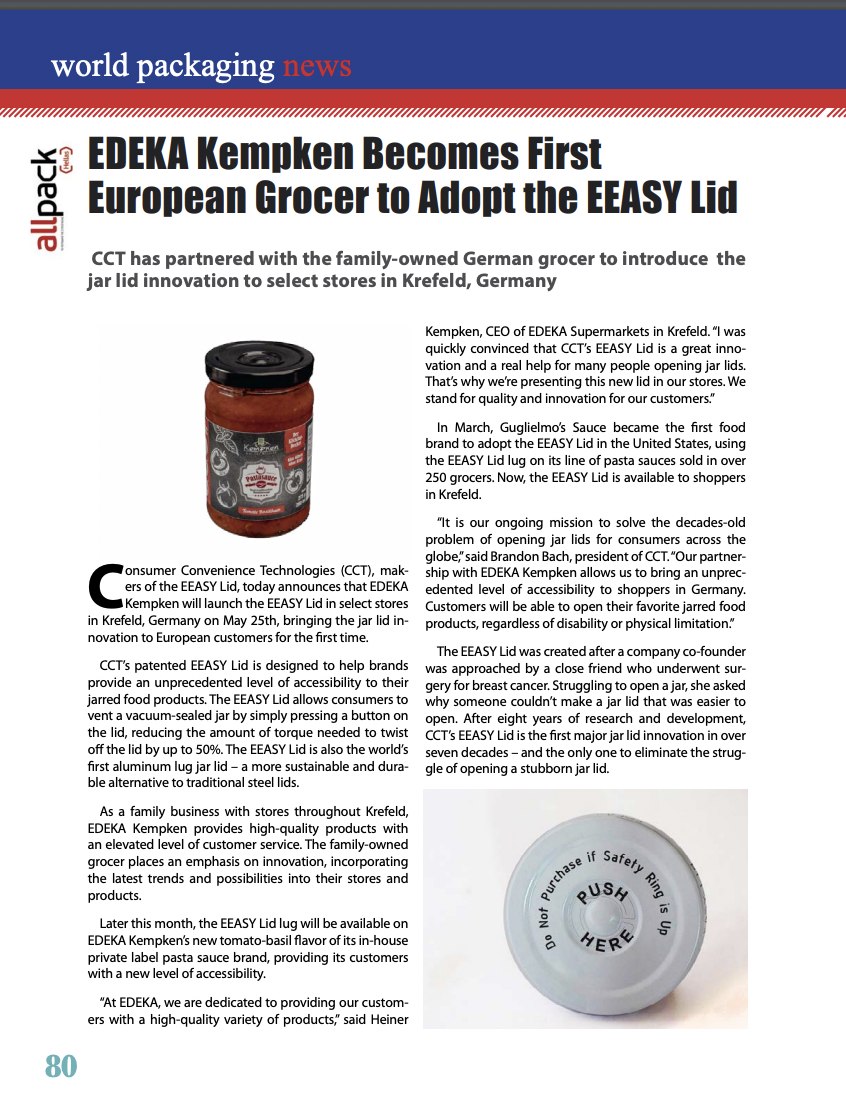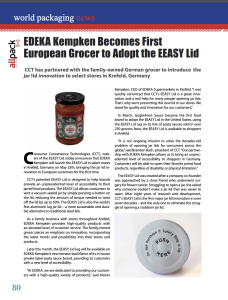 Coverage of the EEASY Lid appeared in All Pack Hellas, a European bimonthly packaging magazine that reaches an audience of owners, top executives, production managers, supply managers, and commercial managers.  
Headlined "EDEKA Kempken Becomes First European Grocer to Adopt the EEASY Lid", CCT was featured in a two-page spread that detailed news of CCT's partnership with the family-owned German grocer to introduce the innovative EEASY Lid to select stores in Krefeld, Germany.  
The article highlighted that CCT's patented EEASY Lid is designed to help brands provide an unprecedented level of accessibility to their jarred food products, noting that traditional jarred products require more than 40 in-lb of torque to open, while the EEASY Lid only takes an average of 9 in-lb of torque to open a jar.  
The All Pack Hellas coverage also featured a Q&A with CCT president Brandon Bach at the Private Label Manufacturers Association (PLMA) show in Amsterdam. Brandon answered questions ranging from what makes the EEASY Lid innovative to what stores carry jarred products topped with the EEASY Lid to what the future holds for CCT and the EEASY Lid. 
Read the All Pack Hellas article on pages 80-81 here. 
The EEASY Lid was also featured in Tedium, a twice weekly newsletter that explores niche topics not covered by major media outlets and using deep dive storytelling to make these topics interesting and compelling. 
Tedium publisher Ernie Smith wrote about the history of the tamper-evident "safety button" commonly seen on jar lids. In the article, Smith chronicled the evolutionary story of this quality-control and important safety technology. 
The article observes that the jar lid had its early beginnings in 1858 with the Mason Jar and went through various iterations over the ensuing years in an effort to help keep jars sealed and food safe.  
The article highlighted the EEASY Lid as one of the most recent efforts to improve jar lids, making them both safe and easy to open. Describing the EEASY Lid, this piece notes that "rather than waiting for the button to pop up, you press down on it, which eases the vacuum seal, making it so that the most annoying part of opening up a lid is handled before you actually open it."  
The author concluded that the EEASY Lid "could make relying on the strong-armed relative with a magic touch a thing of the past, which may in fact be a good thing." 
Read the full Tedium article here.