CCT In the News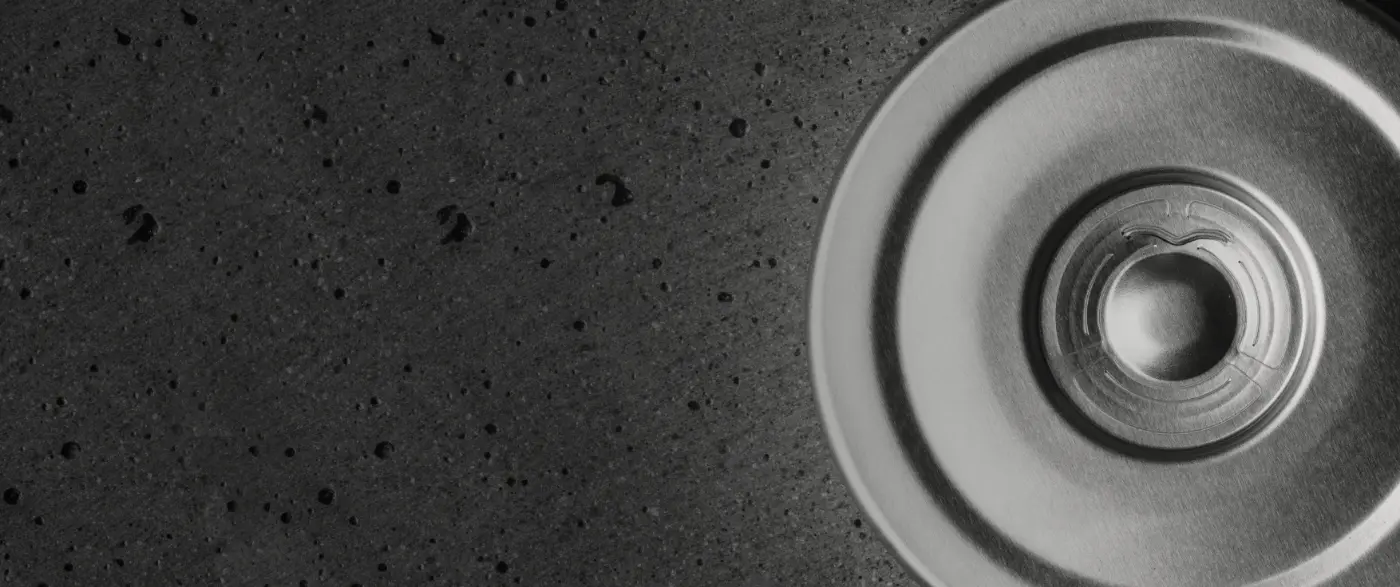 The EEASY Lid Debuts in France
CCT announced the debut of the EEASY Lid at the Alina Bordeaux trade show which was held on September 27 and 28 in Bordeaux, France. Pont Emballage, a packaging supplier based in the Netherlands, displayed CCT's EEASY Lid in their show booth to highlight the benefits of accessible packaging. 
Alina Bordeaux is the only professional exhibition for the agri-food industry in Southwest France. Over 2,000 key buyers in the food sector attended the show, getting a unique opportunity to explore the latest trends and developments in the industry.
Commenting in a press release on the EEASY Lid's debut in France, CCT president Brandon Bach said: "There are over 87 million Europeans with some sort of disability – and this doesn't even include physical limitations such as arthritis, carpel tunnel or weakened grip strength due to aging. Accessible packaging allows brands to reach this additional market while addressing consumer needs. Everyone should be able to easily open and enjoy their favorite jarred food product without the need for tools or opening hacks." 
Media Coverage of the EEASY Lid's Debut in France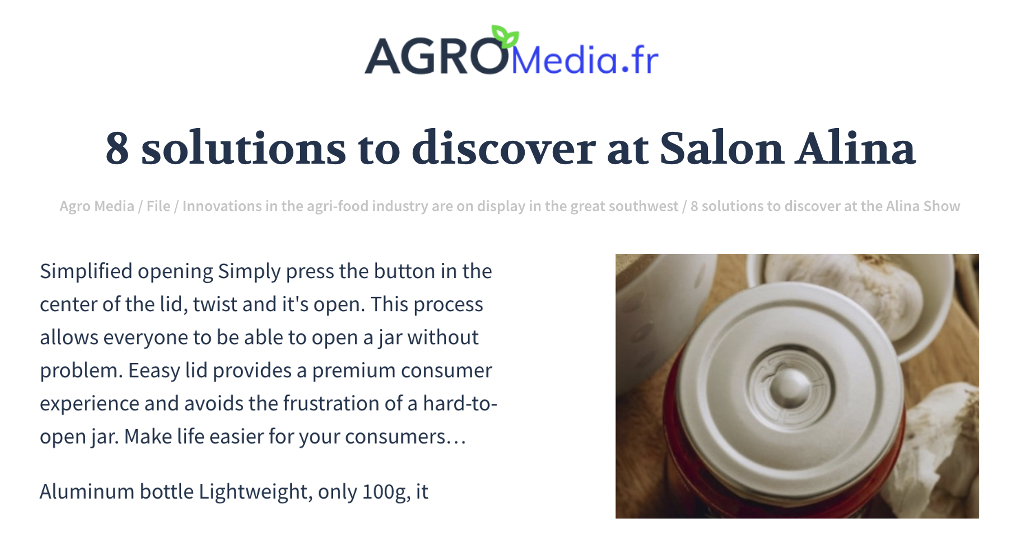 Packaging, a specialist European magazine for packaging, logistics and transport, reported on the EEASY Lid's debut in France, noting that the EEASY Lid simplifies the opening of jars by up to 40-50% thanks to a simple press of the button on the lid which releases the vacuum seal. The article also pointed out that CCT's innovative jar lid is made out of sustainable, durable aluminum and highlighted that the EEASY Lid was an honoree in this year's Fast Company Innovation by Design Awards. Read the full article here.
French publication Agro-media, a food industry news publication for professionals, also covered the EEASY Lid's debut in France. The EEASY Lid was featured in an article headlined 8 solutions to Discover at Salon Alina. Describing how easy the EEASY Lid is to open with a simple press of a button and a twist of the lid, the article said the EEASY Lid "provides a premium consumer experience and avoids the frustration of a hard-to-open jar. Make life easier for your consumers." Read the full article here.
CCT in other news…
In other news, CCT was recently featured in Packaging Insights, a publication covering packaging related news and developments. The publication's In Brief column featured news of CCT earning an honorable mention in Fast Company's 2023 Innovation by Design Awards in the packaging category. The piece noted that "the patented lid allows consumers to break the vacuum seal on a jar by simply pressing a button on the lid." Read the full article here.
Continue to watch this space for more news and updates on the EEASY Lid!