CCT In the News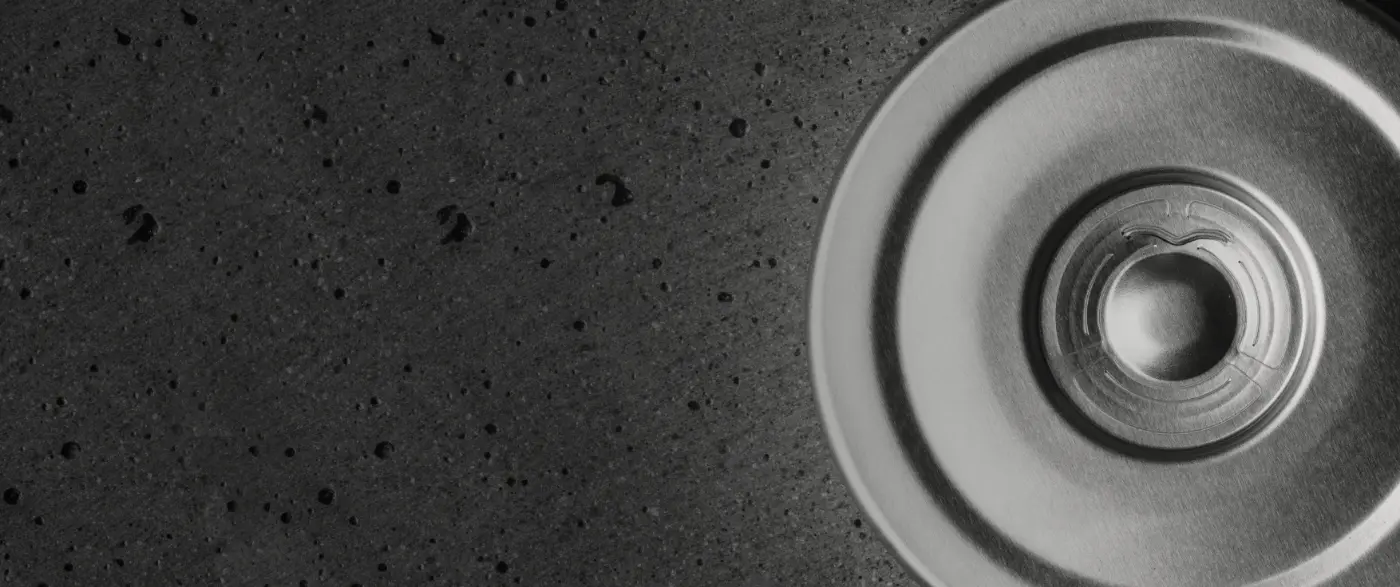 Last month, CCT was featured in a major packaging industry publication and a leading retail food industry publication. This media coverage increased visibility for the EEASY Lid among key audiences including food manufacturers, grocers and packaging engineers and executives.   
Here's the latest recap of CCT in the news:  
Packaging Insights  
CCT's EEASY Lid was recently featured in Packaging Insights, the go-to platform for all packaging related insights, news, trends and developments. The EEASY Lid was covered in the publication as part of an aluminum news round up. The article pointed out that a light push of a button on the EEASY Lid releases the vacuum seal, making a jar easier to open and noted that "the mechanism makes the solution particularly useful for people with disabilities." A link in the article took readers to a more in-depth Packaging Insights January story which highlighted the inclusivity and sustainability benefits of the EEASY Lid. Read the most recent Packaging Insights article here and the January article here. 
Today's Grocer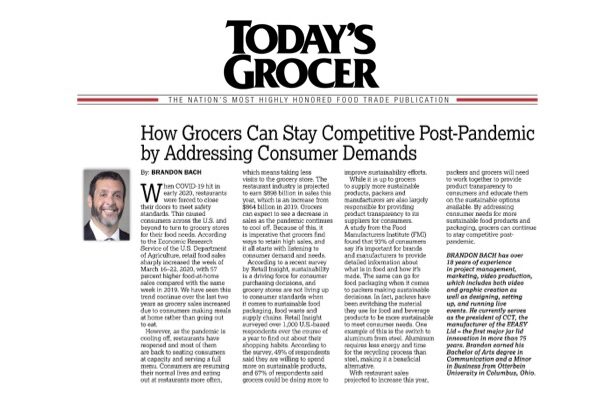 A contributed article by our own Brandon Bach was featured in Today's Grocer, a monthly tradepublication which reaches over 20,000 chain and independent food store owners and operators, wholesalers/distributors and members of allied industries.  
The article, entitled "How Grocers Can Stay Competitive Post-Pandemic by Addressing Consumer Demands," relayed how trends in consumer spending in grocery stores spiked during the pandemic but have leveled off again as restaurants return to full capacity seating and consumers feel more comfortable dining out post-pandemic. The implications of that for grocery stores working to retain high sales is an imperative to respond to consumer preferences, demands and needs.   
Sustainability is a consumer preference that increasingly drives purchasing decisions. Brandon referenced a Retail Insights survey that found 49% of shoppers are willing to spend more on sustainable products and 67% of shoppers indicated that grocers could be doing more to improve sustainability efforts.  
In the article, Brandon also highlighted the importance of transparency and the role that packers and manufacturers play in product transparency. Consumers want to know what is in the food they purchase and how it is made. Consumers want the same level of transparency in product packaging. Brandon noted that packers have been shifting to more sustainable materials in the packaging of food and beverage products. Aluminum is one of the materials packers are choosing because of its recyclability and lower carbon footprint.  
Brandon concluded the article saying, "with restaurant sales projected to increase this year, packers and grocers will need to work together to provide product transparency to consumers and educate them on the sustainable options available."   
Read Brandon's contributed article on page 30 of Today's Grocer here.