In Case You Missed It: CCT News Coverage Roundup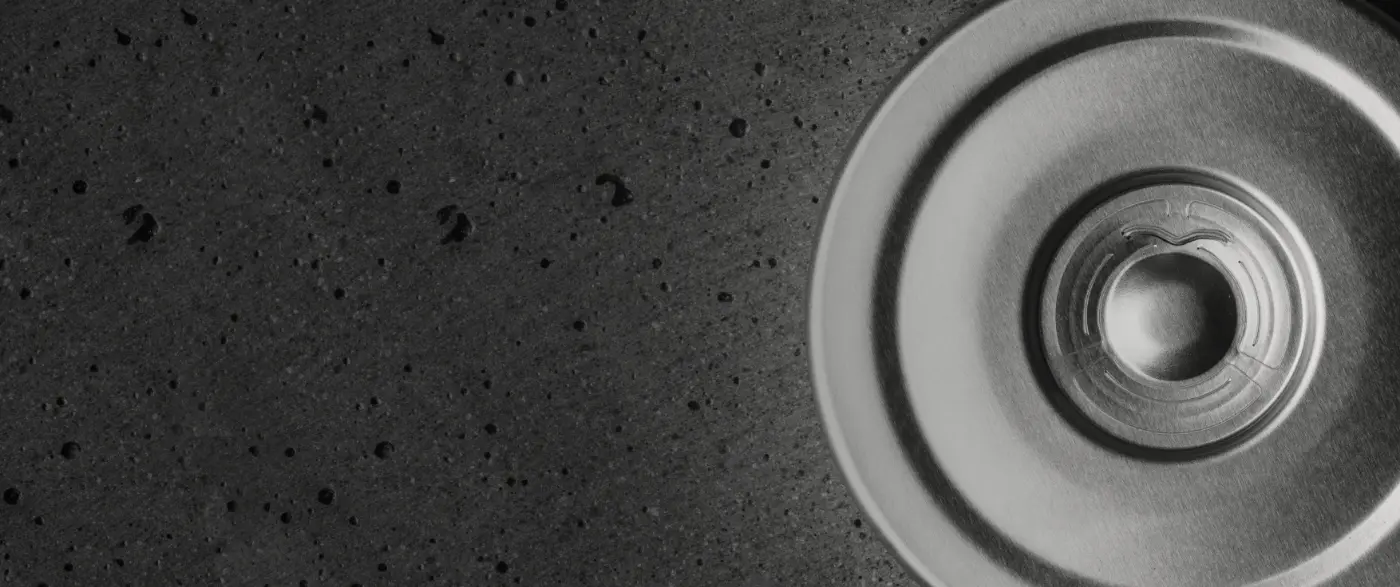 The buzz continues to increase around CCT and EEASY Lid. The new year kicked off with us featured in several key packaging industry media outlets.
Packaging Insights, the go-to platform for all packaging related insights, news and developments, highlighted how CCT developed the EEASY Lid to boost inclusivity. The piece noted how CCT's eight years of research and development resulted in an easy open jar lid that reduces the amount of torque needed to twist a lid off by more than 40%. The article touched on the fact that the EEASY Lid is considered an inclusive packaging option, suitable for those with disabilities or physical limitations such as major disabilities, arthritis, tendonitis, carpal tunnel syndrome, recovering from a surgical procedure, or just growing older.
The article also pointed to the recycling benefits of the EEASY Lid as the first aluminum lug jar lid with aluminum being a desirable material when it comes to recyclability and durability.
Commenting on the innovative features of the EEASY Lid, CCT President Brandon Bach told Packaging Insights that "the EEASY Lid is disrupting the closure industry in two ways: by providing a vastly improved consumer experience for opening jars and being the world's first aluminum lug lid, designed with [environmental] sustainability and durability in mind."
The article also citied research revealing that 100% of consumers surveyed said the EEASY Lid was easy to open and if the same product had an EEASY Lid and traditional jar lid as options, 87% of consumers said they would buy the product with the EEASY Lid.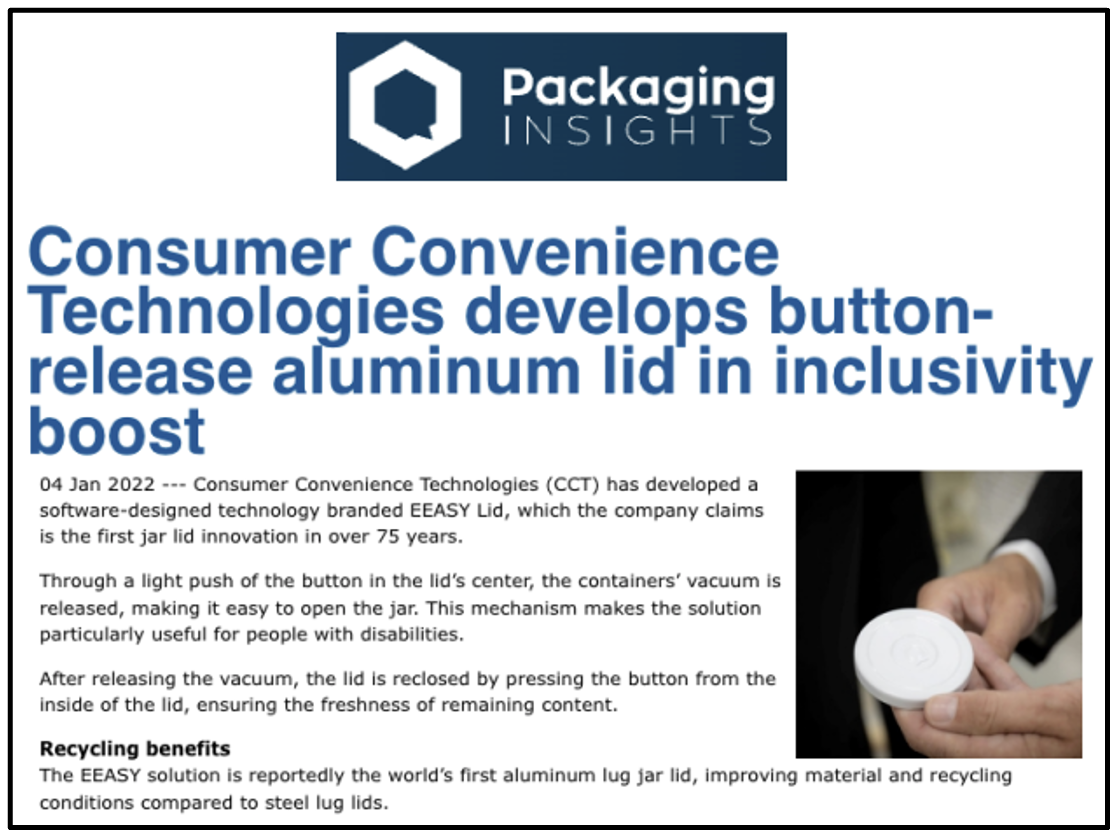 CCT was also recently featured in Packaging Gateway, a resource which keeps packaging executives around the world informed on the latest industry developments. This article focused on CCT's plans to provide manufacturing line assessments for EEASY Lid. The piece reported on CCT's hiring of packaging industry veterans Norm Brown and Terry Ryan to help the team in diagnostic production line tests for suppliers seeking to adopt the lid.
CCT President Brandon Bach was quoted throughout the article. Referring to the need for these assessments as a result of the EEASY Lid's increasing traction in the market he said "as the EEASY Lid continues to gain momentum across the industry, we are seeing more companies inquire about the production line process and what that looks like when it comes to running the world's first aluminum lug lid."
The write up also highlighted that CCT is currently holding talks with several major grocers, brands and manufacturers with the aim of rolling out the technology to consumers this year.