In the News: EEASY Lid Global Coverage
At CCT, building our brand and recognition of the EEASY Lid lies far beyond just Dayton, Ohio, or the U.S., for that matter. We are committed to making valuable relationships around the world as we plan to bring our lid overseas.
In fact, some of our notable EEASY Lid mentions have been found in credible global publications including The Canmaker, Food Navigator and Newz Hook – ranging from the United Kingdom to France and even India.
Check out our recent global coverage of the EEASY Lid below!
The Canmaker – United Kingdom
Our consumer survey of the aluminum lug EEASY Lid was featured in The Canmaker, a leading packaging publication over in the United Kingdom. The article highlights how the survey has shown that consumers prefer our aluminum lug lid over more traditional jar lid and steel counterparts. View the whole article and read more about our consumer survey here.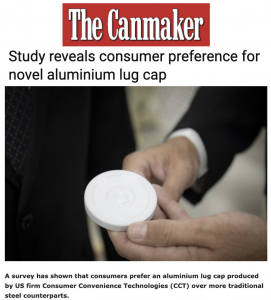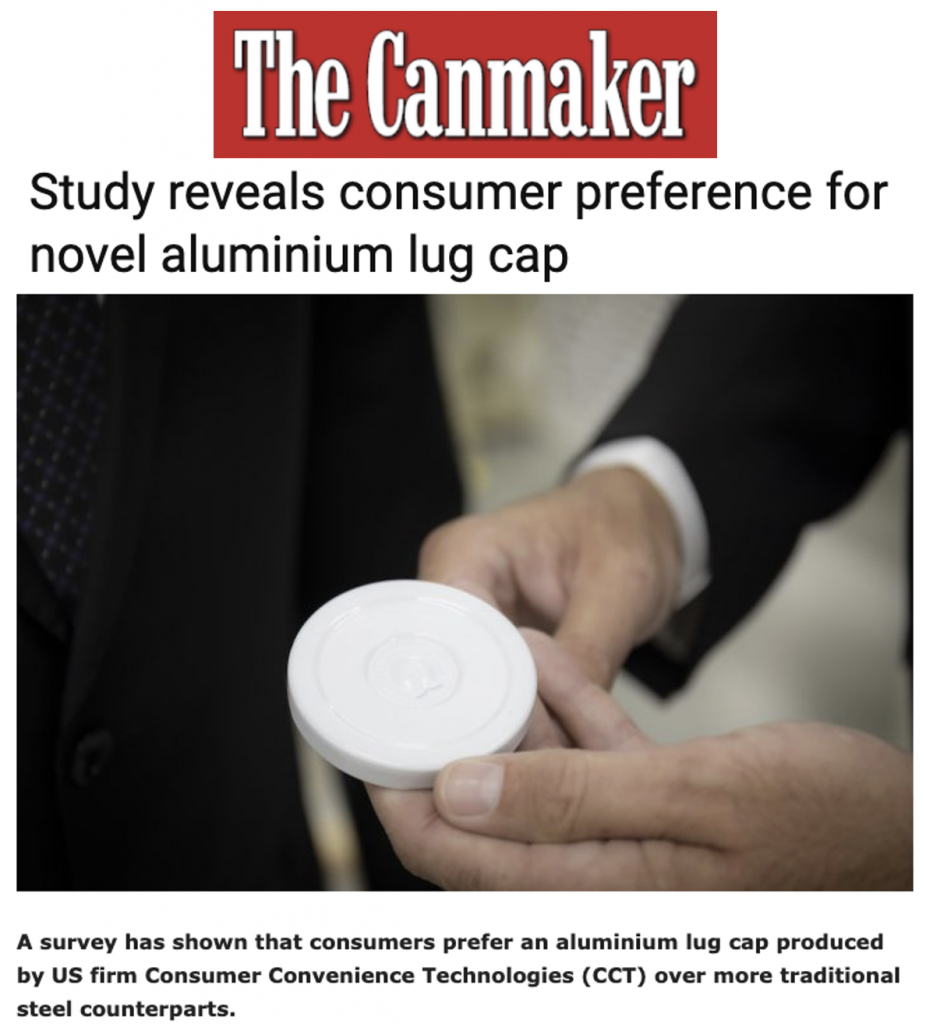 Food Navigator – France
Our president, Brandon Bach, sat down with Food Navigator – a France-based publication – to discuss the backstory of the EEASY Lid, why this is the first jar lid innovation in over 75 years, and to discuss some highlights from the consumer study with our aluminum lug version of the EEASY Lid. Did you know that through our research, we've found that nearly 50% of the market struggles to open jar lids? Click here to view the article.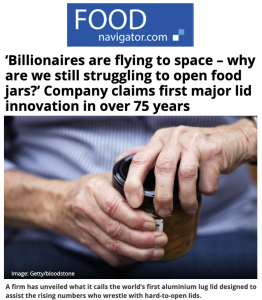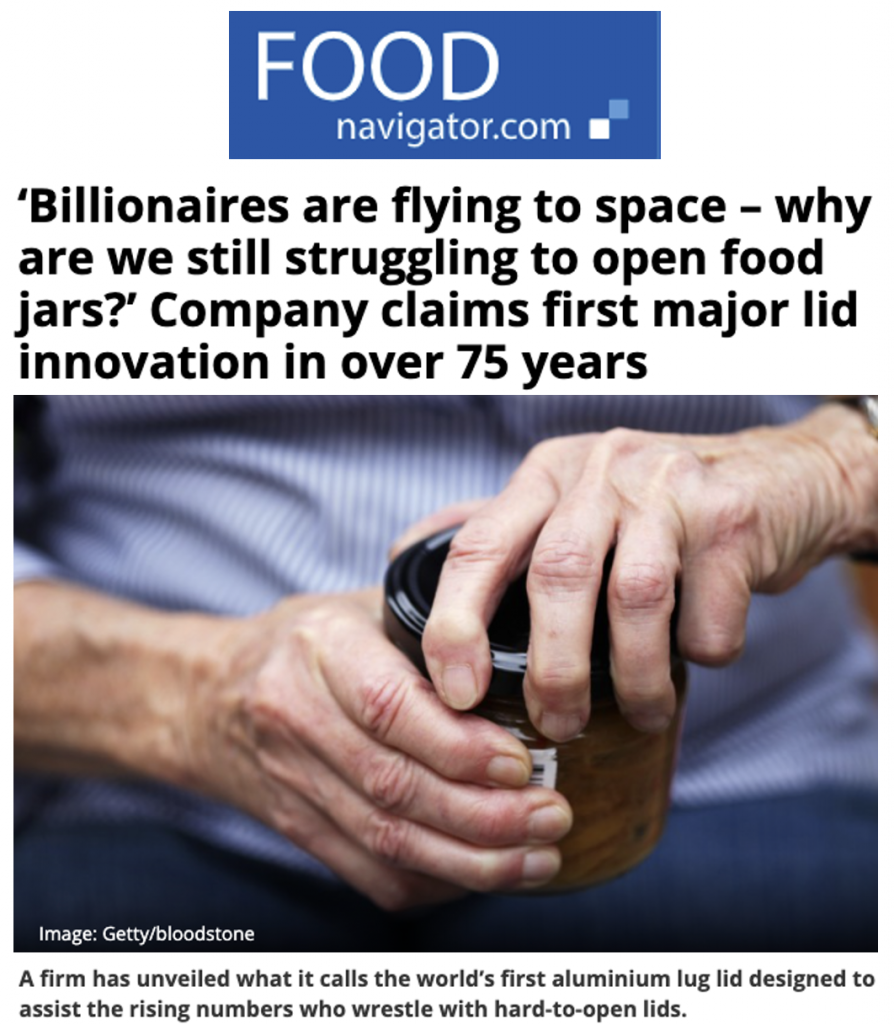 Newz Hook – India
Newz Hook is a media site focusing on disability stories and changing attitudes towards disability globally, highlighting disability news, offering inclusive solutions and creating accessible collaborations. It was a pleasure to be able to tell the story of the EEASY Lid and our focus on inclusive packaging, because everyone deserves the ease of opening a jar of their favorite food. With the EEASY Lid's push button, it is up to 40% easier to open a vacuum-sealed jar – making it accessible to people with disabilities and the non-disabled. Click here to view the article.