Media Buzz: EEASY Lid Debuts on New Pasta Sauce Line from Boyer's Food Market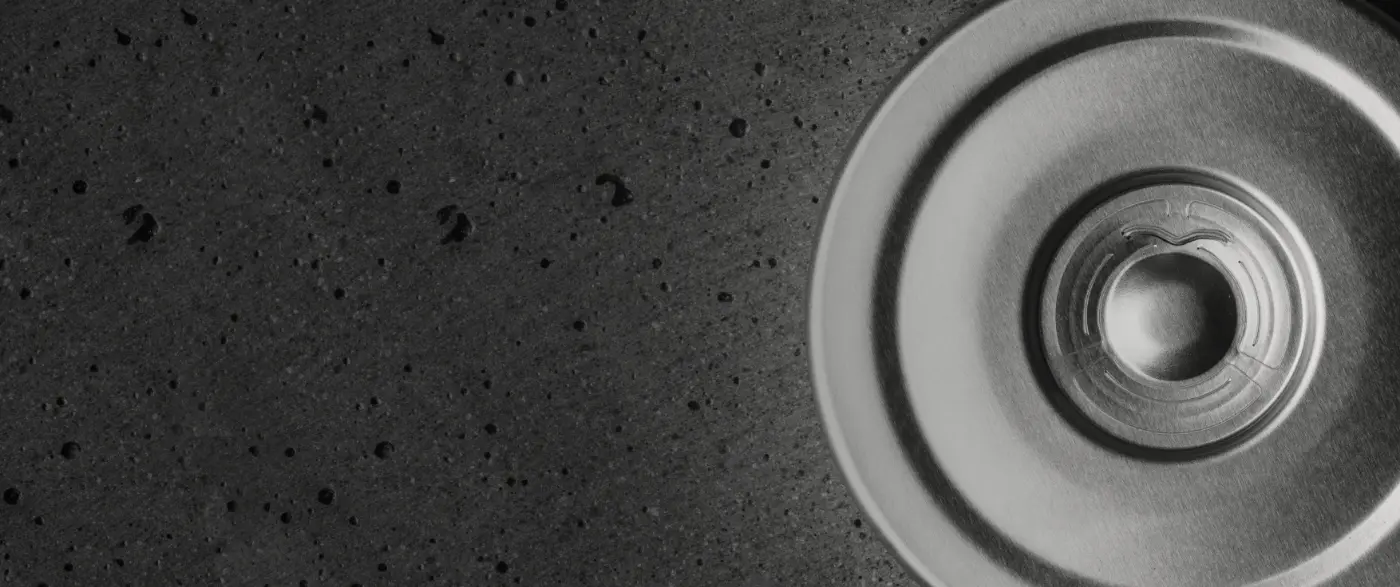 From local newspapers to trade publications, to broadcast media to social media, the debut of the EEASY Lid on the new in-house private label pasta sauce line from Pennsylvania-based Boyer's Food Market was all the buzz last month.
The October 12 announcement of the availability of the EEASY Lid lug version on Boyer's pasta sauce line made headlines such as:
Here are some highlights of media reports on the eagerly anticipated debut of the EEASY Lid:
WMFZ-TV: "Sometimes it doesn't matter how big you are, you just can't open that jar. Which is why Boyer's Food Markets is launching a new line of pasta sauce with the patented EEASY Lid."
The News-Item: "Boyer's is the first supermarket chain in the country to use the new lid, which eliminates the struggle of opening a stubborn jar lid."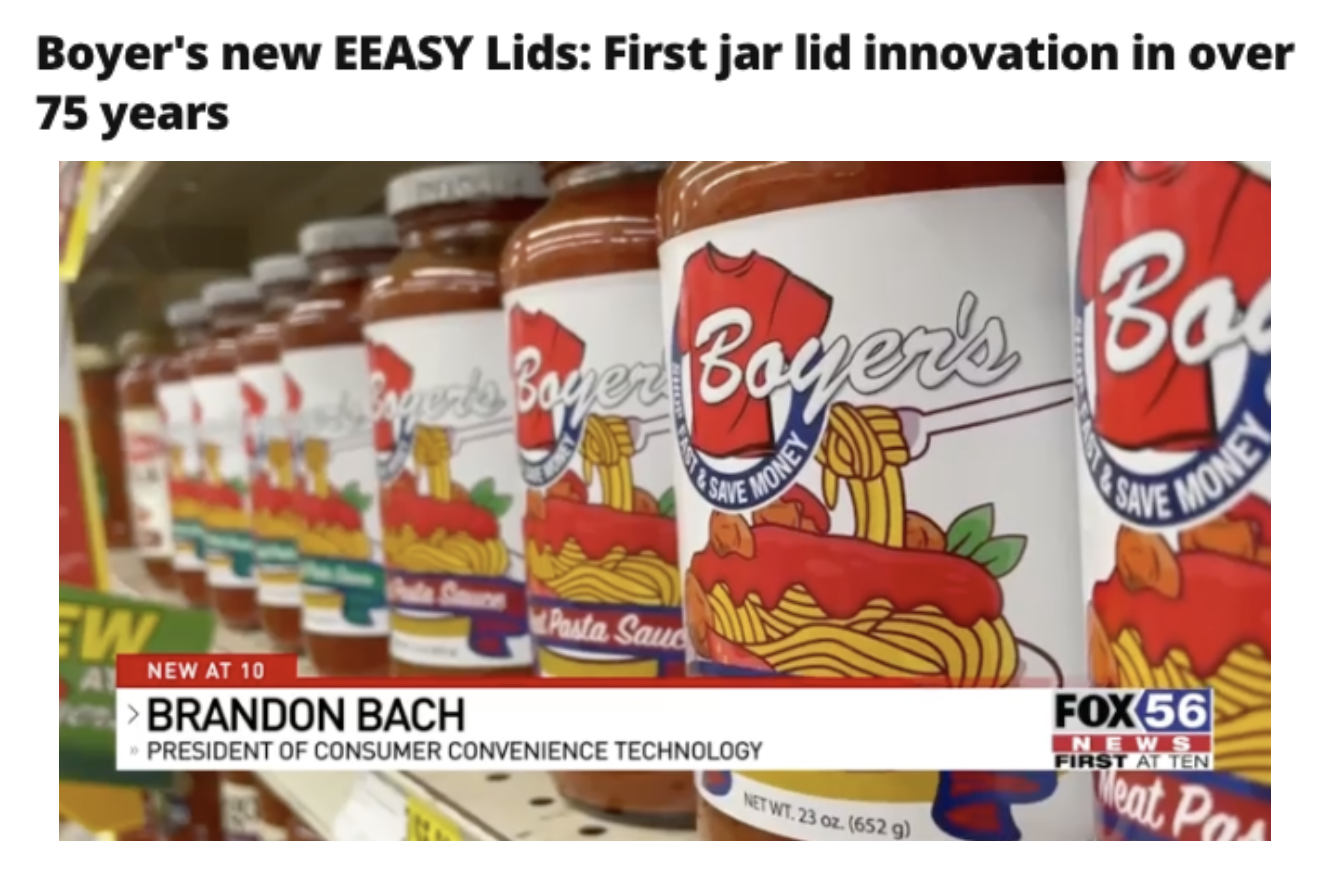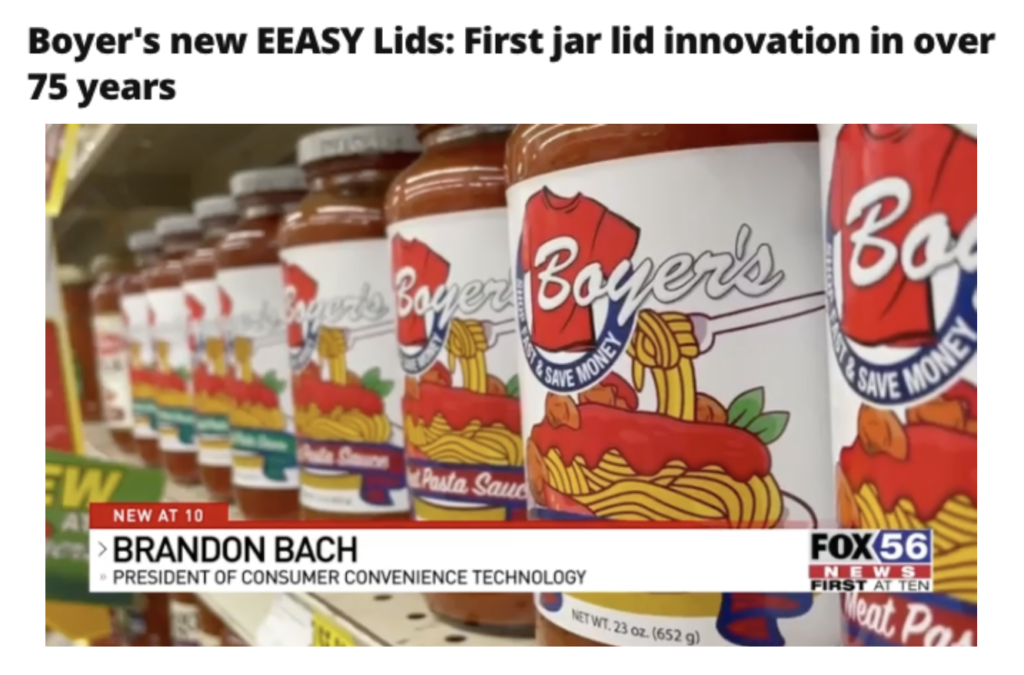 WOLF-TV: "The state of Pennsylvania is in for a treat, Boyer's Food Markets announced today its new line of in-house private-label pasta sauces. All sauces come complete with the EEASY Lid, which is the first jar lid innovation in over 75 years."
Daily Local News: "To eliminate the struggle of opening stubborn jar lids, especially for the elderly and disabled, Boyer's Food Markets has become the nation's first supermarket chain to implement a new, easy-to-open lid for its pasta sauce products."
Overall, the launch was covered by 10 media outlets as well as shared on Facebook by both the Pennsylvania Food Merchants Association and the National Grocers Association and retweeted by Progressive Grocer.
The volume of media coverage increased visibility for the EEASY Lid among a potential reading and viewing audience of nearly 53 million people.
Connect with us today to learn first-hand what all the buzz is about.