Q&A With CCT President Brandon Bach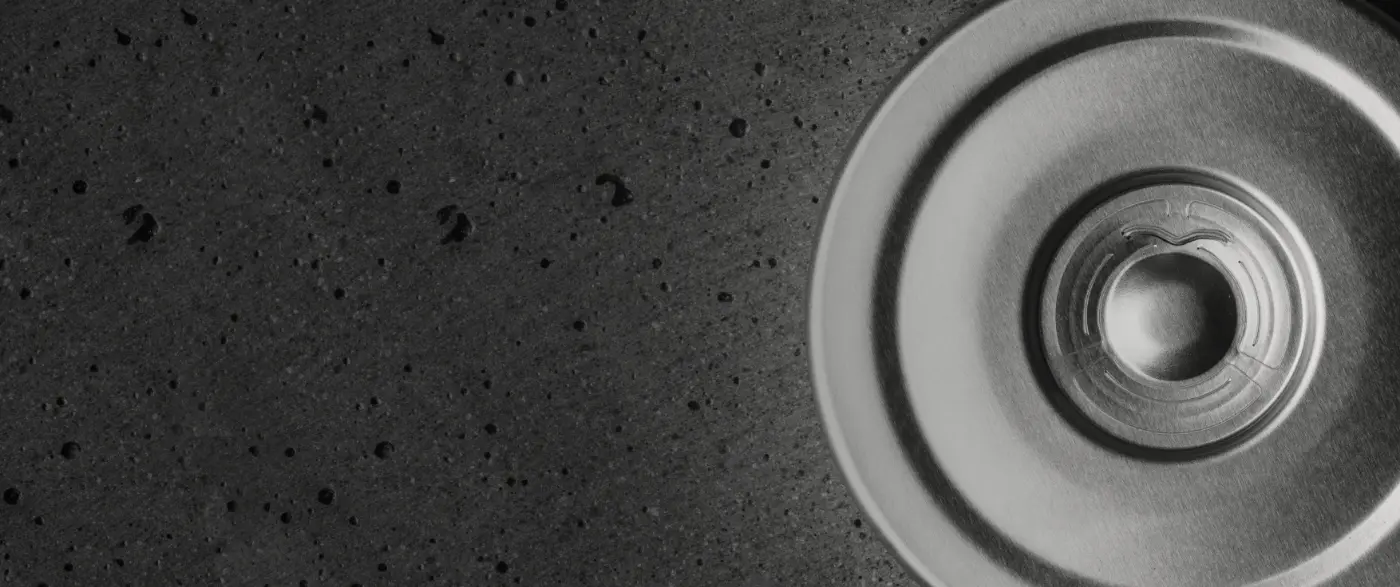 We recently caught up with CCT president Brandon Bach for a question-and-answer session. Read on to learn a little bit about his background, gain some insight on the journey to develop and market the EEASY Lid, learn what's next for CCT and the EEASY Lid, and get some useful, experienced-based entrepreneurial advice.  
What is your background? 
I have a BA in communications with a minor in business. I spent 20 years as a video director in the field of live staging events, concerts and shows including for Fortune 500 companies. After 20 years in the live events world, it was time for a change. I started at CCT in the R&D phase, and I was able to use my video background to help design and develop the tools required to make the EEASY Lid. Being able to video tape and slow down the footage, we were able to see how each variable reacted and how it affected the performance of the EEASY Lid compared to the computer FEA models that we generated for the concept of each variable.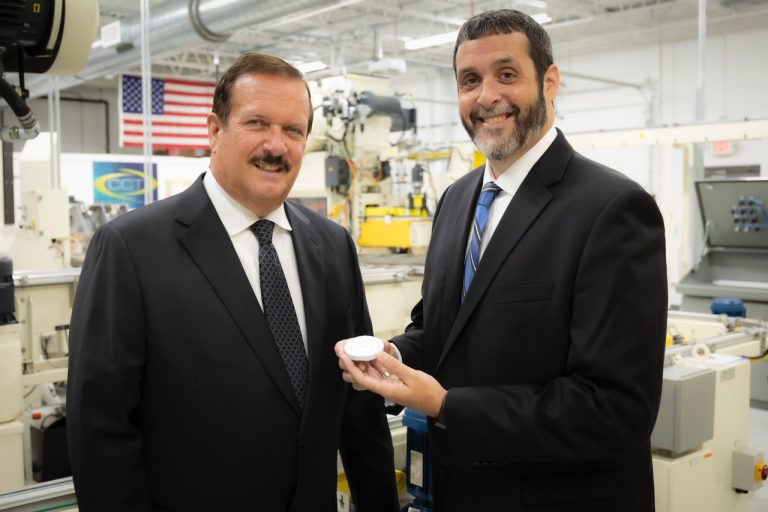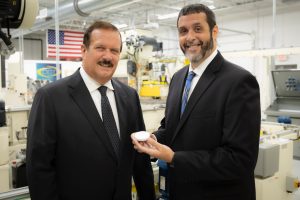 What brought you to CCT? 
After two decades in live event staging, I started thinking about making a career change. At that time, a great opportunity came about that involved working with my father Jim and CCT co-founder Pete Stodd to bring the EEASY Lid to market. 
After giving it some thought, it felt like the perfect time to jump in and experience something new. It was and still is an amazing opportunity to work on an easy-open jar lid product that provides tremendous value in helping people. It's also pretty special to have the opportunity to work with my father. 
What was it like developing the EEASY Lid? 
In the process of developing the EEASY Lid, we tried over 40 different combinations and tools to try and make it work with steel. Because steel corrodes, we made the decision to switch to aluminum to overcome the corrosion issue. This was a massive pivot because, not only did we make a completely new product, but we were also changing the industry.  
The aluminum EEASY Lids we produce today are durable, safe, sustainable and accessible. They also yielded outstanding results in testing by independent labs.  
Is the EEASY Lid patented? 
Yes. The EEASY Lid is patented worldwide. There are hundreds of patents out there for easy-open jar lid designs, but only one EEASY Lid! 
What is CCT doing to break into the jar lid space? 
When we first began, we had to answer the question of who our customers are. That sounds simple, but in the packaging industry, it is not as straightforward as it might seem. We had to determine whether our customer is the brand or the owner of the jarred product or the fillers and the manufacturers of the product. The answer? It varies. Depending on the amount of product produced, the filler or manufacturer might be specifying what packaging to use. That's because some brands don't have the in-house resources to advise them on the best packaging, so they rely on fillers to make these packaging decisions for them.  
What has been the hardest part about starting this business? 
Time. During the pandemic, timelines for everything – whether it was scheduling a meeting or purchasing equipment – became longer. The pandemic is still having a cascading effect on timelines. Before COVID, getting a tool made for us took 6-8 weeks, now it's anywhere from 4-6 months.  
We have had to get creative in navigating shifting timelines to meet our own deadlines. That might mean taking on more vendors to get enough boxes to ship out completed lids or being more strategic in scheduling.  
What is the best part about starting this business? 
In developing the EEASY Lid, we solved the age old problem of opening stubborn jar lids which has plagued consumers ever since the jar lid was invented. The best part of solving this problem is that the EEASY Lid makes jarred products more accessible to everyone. That universal value is something we are proud of. 
Where do you see CCT in two to three years? 
We see the EEASY Lid on products worldwide. Awareness of the EEASY Lid is growing, fueling increasing interest in our product. In the next two to three years our aim is to max out our first production line and move on to building our second and third lines. 
What advice would you give to entrepreneurs based on what you have learned? 
Do your research to get background in the industry you are trying to break into and to help answer any burning questions that might come up. Also, look for groups and associations that are affiliated with your target industry. These groups can provide valuable guidance and help point you in the right direction if you get stuck on an issue or run into a problem. They are also a great way to make valuable connections in your industry.