Specialty Food Sales Reach Record High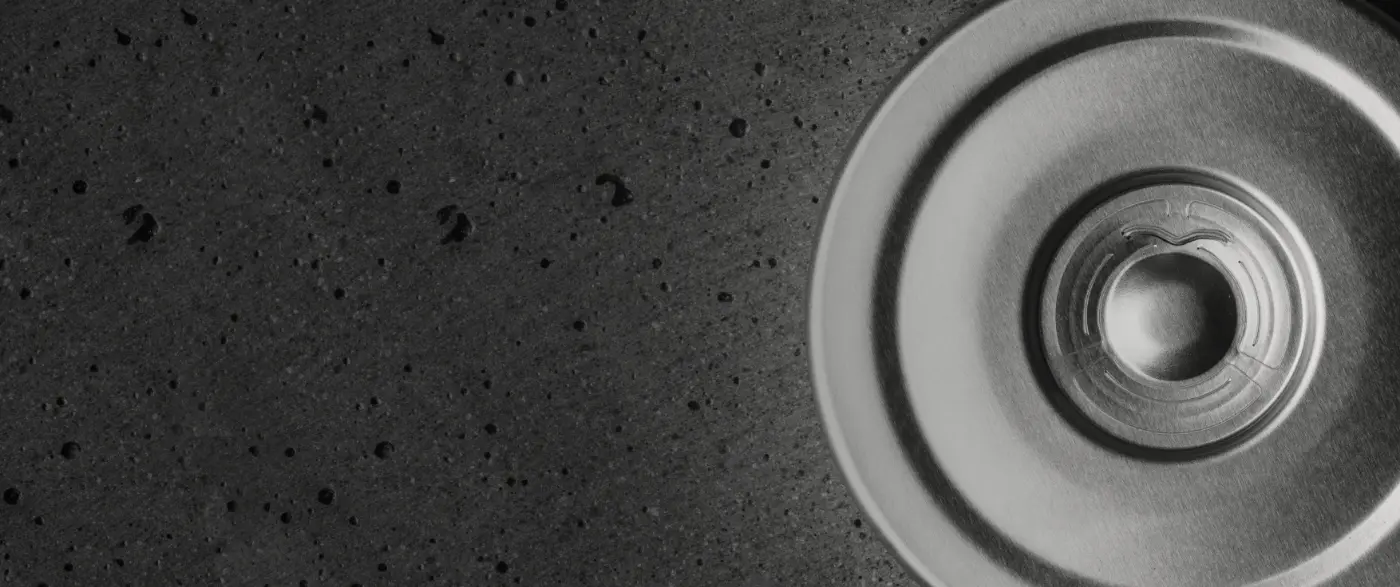 Sales of specialty foods and beverages are on the upswing. The Specialty Food Association's (SFA) annual State of the Specialty Food Industry Report released last month showed that specialty retail (brick and mortar) rose to a record high of $96.5 billion in 2022. The report also highlighted that sales of specialty foods and beverages across all retail and food service channels neared $194 billion in 2022, up 9.3% over 2021, and are expected to reach $207 billion by year's end.  
According to the SFA, the specialty market is composed of 63 food and beverage categories, which collectively account for nearly 22% of retail food and beverage sales.  
The top 10 specialty categories in retail sales according to the SFA report were: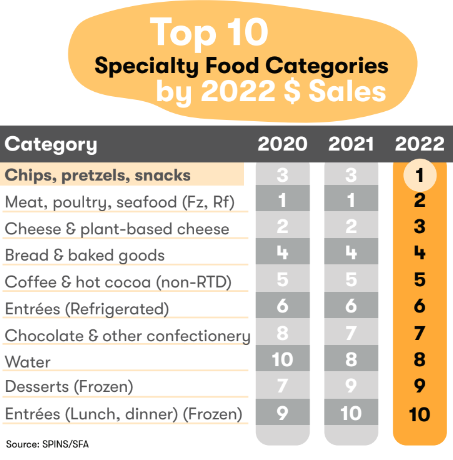 Chips, pretzels, snacks

 

Meat, poultry, seafood (frozen, refrigerated)

 

Cheese and plant-based cheese

 

Bread and baked goods

 

Coffee and hot cocoa, non-RTD

 

Entrees (refrigerated)

 

Chocolate and other confectionery

 

Water

 

Desserts (frozen)

 

Entrees, lunch, dinner (frozen)

 
Commenting in a press release on the report, Denise Purcell, SFA's vice president, resource development, said: "The resilient specialty food industry continues to thrive despite weathering challenges since 2020. While food inflation has impacted the market in the past couple of years, that is stabilizing, and the industry is poised for the future with several positives in place. Consumers have more retail channels in which to purchase specialty foods, food service is rebounding, and makers are innovating with sourcing, ingredients, and promotion." 
Brands in this sector can grab even more market share by adopting sustainable, accessible packaging solutions. Bringing sustainability and accessibility to packaging meets increasing consumer demand for products that are more eco-friendly and easier to open for people of all ages and abilities. 
Specialty food brands that don't incorporate these features into their packaging will fall behind. 
The good news for brands is that packaging innovations like the EEASY Lid can help align their packaging with consumer values and preferences. 
Made of recyclable aluminum and up to 50% easier to open than traditional jar lids, the EEASY Lid is the perfect solution for brands looking to embed sustainability and accessibility into their packaging. 
Early adopters of the EEASY Lid include New-York-based Guglielmo's Sauce and German grocer EDEKA Kempken. With the help of the EEASY Lid, these forward-thinking brands are improving overall consumer experience with their products and bringing the sustainable, accessible packaging consumers want and need to store shelves.  
Interested in boosting sales and capturing more market share for your specialty food product? Contact us today to learn more about the EEASY Lid.